Need help with this?
Purchase All in One SEO Pack Pro to get dedicated support from us.
The Video Sitemap module works in much the same way as the XML Sitemap module, it generates an XML Sitemap specifically for video content on your site. Search engines use this information to display rich snippet information in search results like the example in the screenshot below.
Scan Posts For Videos
The Sitemap Status box will display the status of your sitemap.  There is a Scan button which you need to use to scan your content for videos.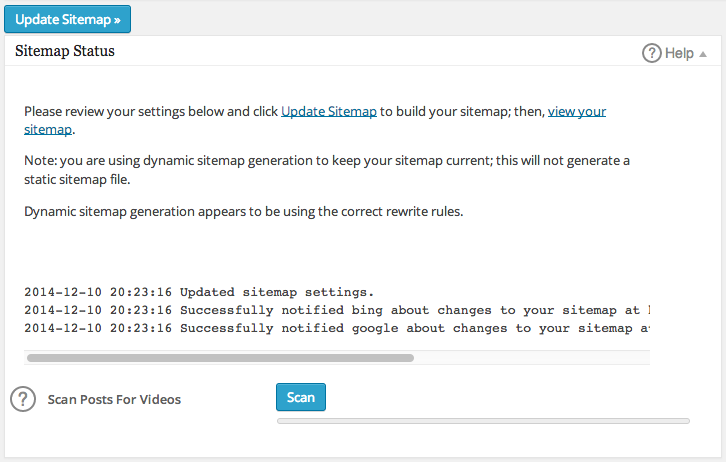 The Video Sitemap settings are very similar to the settings for the XML Sitemap module.  You can find full documentation on these settings here.
The settings that are unique to the Video Sitemap module are:

Show Only Posts With Videos
If checked, the video sitemap will only display posts/pages with videos embedded on them.  Uncheck this if you want your video sitemap to include content that does not have videos embedded.

Restrict Access To Video Sitemap
This option will restrict access to the sitemap to just WordPress administrators and search engines.